THE SPIRAL-UP INNOVATION OF PETROCHEMICAL COMPLEX IN GROUP OPERATION CONCERNING THE CASE OF RING (RESEARCH ASSOCIATION OF REFINERY INTEGRATION FOR GROUP-OPERATION) IN JAPAN
Resumo
The circumstances that surround the oil and petrochemical industry recently have been
severe. Under such a severe competitive situation, oil and petrochemical companies came
up with the idea of business cooperation in the same region in order to acquire global
competitiveness. In this paper, the approach and ways of the high-level integration for
group operation in petrochemical complex are analyzed, the meaning of RING projects is
declared, and the economy that arises from group operation business is considered.
Cooperation with some businesses would be effective for energy conservation and
environmental measures, and would advance the possibility to achieve economies of
public profit. Also, group operation would break the stoppage and promote innovations
one after another in a petrochemical complex.
DOI:
https://doi.org/10.20946/rad.v11i2.2732
Métricas do artigo
Metrics powered by PLOS ALM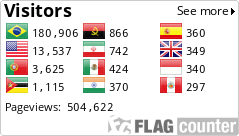 Revista Administração em Diálogo - RAD
ISSN: 2178-0080
Apoio: