Measuring the Perception of the Students of Undergraduate Degree in Business Administration in Relation to Disciplines in the Area of Accounting
Abstract
This research has as main objective to measure the perceptions of students of undergraduate degree in business administration in relation to disciplines in the area of Accounts in three higher education institutions. The study involved quantitative evaluation structured questionnaires were applied to a sample of 111students in business administration to measure the perception in relation to accounting education. We used the following data analysis techniques: factor analysis and descriptive statistics. The main results showed how suitable the model with 36 variables to measure them after the KMO, Sphericity of Barllet that indicated a satisfactory degree of adjustment and data reliability, and therefore was subject to factor analysis, with approximately 67% total variance considered accepted and explained in 10 dimensions, building a correlation between variables and internal reliability for final analysis.
Keywords
Teaching; Accounting; Administration.
DOI:
http://dx.doi.org/10.23925/2178-0080.2017v19i3.32551
Article Metrics
Metrics powered by PLOS ALM
MANAGEMENT IN DIALOGUE REVIEW e-ISSN: 2178-0080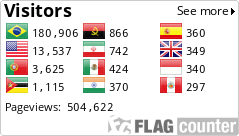 Revista Administração em Diálogo - RAD
ISSN: 2178-0080
Support:
Creative Commons License
This work is licensed under a Creative Commons Atribuição-NãoComercial 4.0 Internacional licence.