Unplanned Purchase and Personal Debt: A Relation Analysis
Abstract
Literatures on impulse purchasing and indebtedness have been studied separately for decades, mainly in studies in the areas of marketing and finances. Thereby, this research proposes a multidisciplinary study amidst the phenomenon that is impulse purchasing and personal debt. Therefore, the central objective of this study was to identify if there is a relation between impulse purchasing and personal debt within traditional retail. To reach this objective, a quantitative research was conducted, descriptive, cross-sectional and survey type. The sample contemplated 435 customers in a store. The data were collected in the environment of a shoe retail store in the country side of Espírito Santo - Brazil. The relations between variables were analyzed by the means of a multiple regression.  The results showed evidence that, to the respondents, impulse purchasing can affect their income, but personal indebtedness is not necessarily prevenient from unplanned purchase.
Keywords
Impulse Purchasing; Consumer Behavior; Purchase Decision Process.
DOI:
http://dx.doi.org/10.23925/2178-0080.2017v19i3.32758
Article Metrics
Metrics powered by PLOS ALM
MANAGEMENT IN DIALOGUE REVIEW e-ISSN: 2178-0080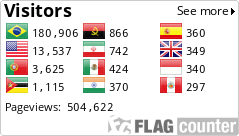 Revista Administração em Diálogo - RAD
ISSN: 2178-0080
Support:
Creative Commons License
This work is licensed under a Creative Commons Atribuição-NãoComercial 4.0 Internacional licence.