La transdisciplina hecha práctica: El Programa Honor de Estudios Ambientales y Desarrollo Humano Sostenible de la Universidad Austral de Chile
Abstract
Resumen
La UACh ha propuesto, a través del CEAM, el Programa de Honor en Estudios Ambientales, el cual, de inspiración transdisciplinaria, establece una nueva experiencia formativa para estudiantes, profesoras y profesores, y no académicos, experiencia fundada en una concepción de co-partícipes protagónicos que, sobre la base de sus proyecciones al entorno regional, procuran acceder a nuevas formas de entendimiento y acción. La asignatura, Filosofías del Desarrollo, se incubo esta idea, abriéndose a una comunidad indígena. Cada equipo de alumnos y alumnas catalogó y sistematizó proyectos demostrativos de gestión comunitaria chilenos considerados exitosos, los que se someten a la discusión del grupo curso al tanto que la comunidad escogida evaluó los trabajos sobre la base de su contribución a solucionar sus problemas.
Palabras-llave: Gestión Comunitaria; Transdisciplinaridad; Excelencia en Enseñanza Superior; Ecossocioeconomia
Abstract
At the UACH, an interdisciplinary group of scholars linked to environmental studies put forward a pilot project for implementing a new experience in higher education. We aim to provide a summary of what this experience has meant, using the most recent class as an example. Some background about the university and the Chilean system needs to be supplied, while most of the paper deals with the particular features of this program and its immediate future. This paper describes the honors experience at the UACh. The UACh program is of interest not only because of its Latin American context, but also because it is focused on a particular theme, Environmental Studies and Sustainable Human Development. After three years, the program has just completed its pilot phase, and so the time is appropriate to describe its accomplishments and challenges.
Key-Words: Communitarian Management; Transdisciplinary; Higher Education; Ecosocioeconomics

"El crecimiento de los saberes, sin precedente en la historia, aumenta la desigualdad entre aquellos que los poseen y los que carecen de ellos, engendrando así desigualdades crecientes en el seno de los pueblos y entre las naciones de nuestro planeta"

Preámbulo a la Carta a la Transdisciplinariedad.
DOI:
http://dx.doi.org/10.20946/rad.v8i1.464
Article Metrics
Metrics powered by PLOS ALM
MANAGEMENT IN DIALOGUE REVIEW e-ISSN: 2178-0080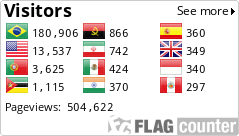 Revista Administração em Diálogo - RAD
ISSN: 2178-0080
Support:
Creative Commons License
This work is licensed under a Creative Commons Atribuição-NãoComercial 4.0 Internacional licence.